Did you know that the Pantone Corporation has a tribe of color gurus who decide every year what the Color of the Year should be? And the color isn't arbitrarily chosen at their whimsy? These specialists comb the world for color influences to guide their predictions, looking at everything from current technology to traveling art collections to major sporting events. This year the Pantone Color of the Year is a pinkish-mauve purple named Radiant Orchid. We think it looks a lot like amethyst: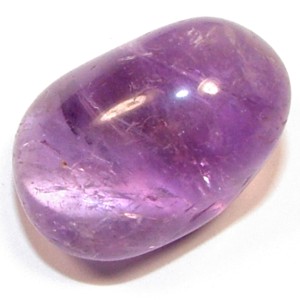 Guess what February's birthstone is? It's amethyst. That's why amethyst is perhaps the most widely sold gemstone during the Valentine month (save for diamonds, of course).
The amethyst is an affordable stone that's both hardy and feminine. The better quality ones have complete transparency, so that light completely travels through the stone. Amethysts can actually vary in color from pale reddish-violet to a very eggplant-purple. Generally speaking, darker shades are more rare, so the darker the stone, the higher the price. With all colored gemstones, we say that personal taste is key when choosing the shade.
Pantone's Radiant Orchid is already cropping up in clothing stores. You'll often see it paired with ruby tones, as shown above. Rubies and amethysts pair fantastically in jewelry, too, so if you're sweetheart already wears one of these stones, look for jewelry that includes the other! If you're looking for something special this Valentine's, amethyst is a great choice for fashion-forward women, for women who simply love feminine colors, or for relationships that aren't yet at the diamond stage.
But wait: Did someone say diamond stage? Valentine's Day is, of course, a great occasion for popping the question. If you're ready to take that leap, come see us! We'd love to hear your story and help you find the just-right ring for a Valentine's Day she'll never forget.