For 80 years, Goodman's Jewelers has been serving our friends and neighbors in Madison. When Irwin and Bob Goodman opened in 1933, they set out to offer the best jewelry at affordable prices from people you could trust. The store has remained a fixture on State Street, in its original location since Irwin visited Madison for a track event and noticed the store was for sale.
In 1998, I bought the store from the Goodman's. I started working here in 1983 as part of the sales team and have never had a desire to leave. I wanted to continue the Goodman's tradition of creating timeless jewelry that would last forever and create memories that could never be taken away. Just like the Goodman's Brothers, I have a sense of civic pride for Madison and could never imagine a downtown State Street without the Goodman's name being seen in the 200 block.
We are celebrating 80 years of serving Madison. And we want you to be part of this special celebration! Many of you have created memories with jewelry from Goodman's or maybe your parents or grandparents did. We want to hear from you and share that story with everyone. Plus, we are giving away a fantastic Past, Present and Future Diamond Ring valued at $2,100.00 to the person whose story touches us all!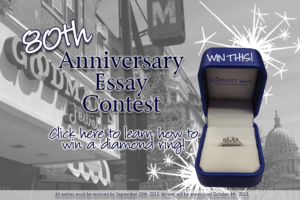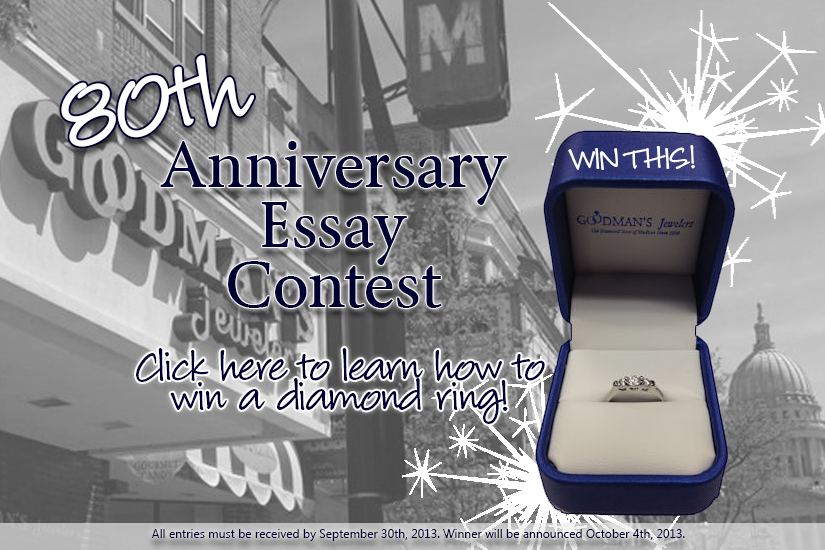 Click here to learn more, tell us your story and enter the contest!
And join us Oct. 4th and 5th for the 80th Anniversary Celebration!  We will be giving 8% of sales back to 3 local charities. Customers making purchases during the event will have the opportunity to pick the Goodman Community Center, Gio's Garden, or Coaches vs Cancer WI!
Read More