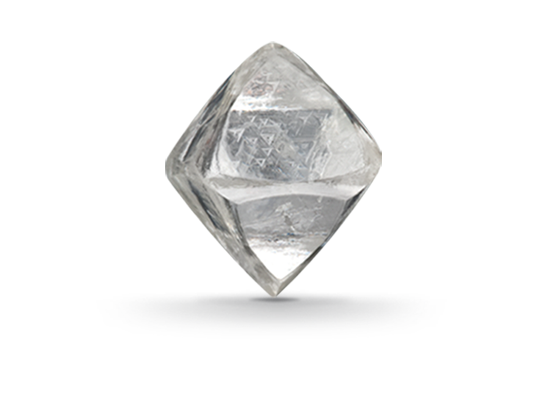 Like many things in life, we first see what's on the surface. In an instant we can determine, with our eyes, any imperfections or how weathered something is. Still we may question what we see and get out a magnifying glass or microscope to further dissect the beauty of what lies before us. As many get married this summer, celebration and emotions run high! The ascent to the mountaintop of matrimony started long before a ring was ever picked out.
When a couple first meets it is in the typical arena of vanity. This isn't a negative happening as there must be a physical attraction to spark things off. Everyone sees things differently and shades of beauty are infinite within the eye of the, many different, beholders. This is a similarity in the selection of a diamond as well. There is an initial adoration that lies on the surface. The difference however is the trials and fire that cast a relationship into love. This love was so intense that it blossomed into a life-long commitment held together by threads of passion much deeper than the surface.
The spark that pulls two people together, while shallow at first, eventually turns into an inferno. You get past the physical simplicities and start to learn what is at the center. Short dinner conversations turn into an endless uncovering on likes, dislikes, motivations and reservations. "See you in a week" turns into, "see you tomorrow!" The magnifying glass and microscope reveal the love you have for each other.
If the time has come for you to pick out a ring, start simple. Focus on the passions you share and let Goodman's help guide you through the process. A diamond is a reflection of unpredictable path that lead you to where you are now. It will be worn for years to come, representing the beauty and uniqueness of two bound for a lifetime. Bound by much more than what lies on the surface.