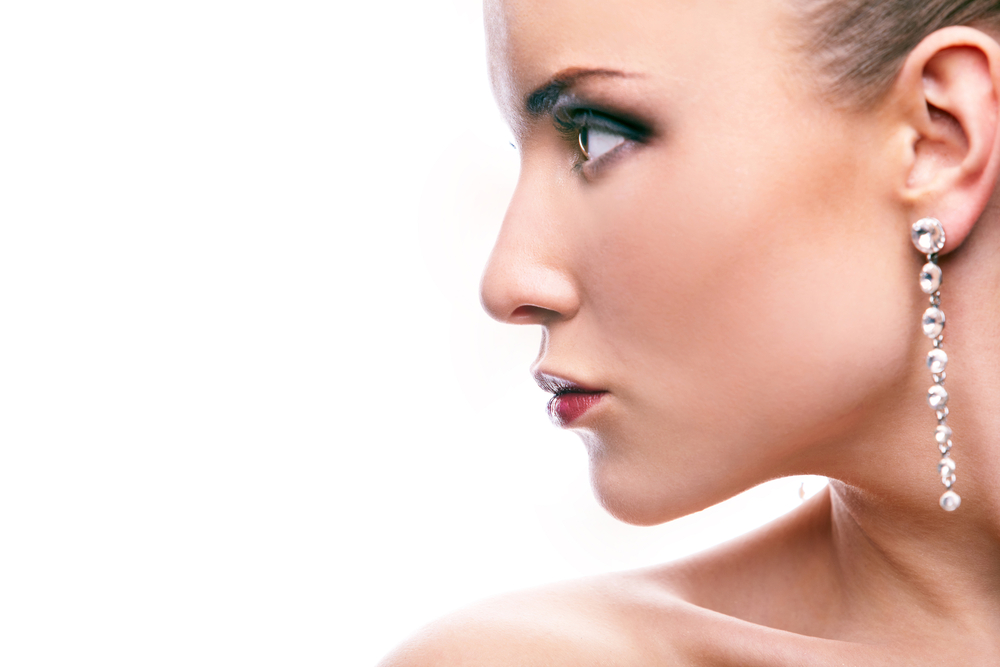 As jewelers, we need to keep an eye on Fashion Week every year. It comes with the territory. This season, we couldn't help but notice a funky jewelry trend on the catwalk. A number of the models were sporting a single earring instead of a pair:
There were also a few who wore mismatched earrings, with one earring being way larger than the other. Scarlett Johansson liked the look so much, she sported it on the red carpet at this year's Oscars:
The lopsided-jewelry trend actually appeared last spring, when ear cuffs made their resurgence. But it wasn't the first time the fashion world has seen it. In fact, the look dates as far back as the late 16th century, when English courtiers wore a pearl-drop earring in just one ear. They left the other as naked as the day it was born. The same trend showed up in France a century later. We're not sure when mismatched earrings first came into vogue, but the iconic 1980s drummer Sheila E. sure gave it a go:
As jewelers, we probably ought to be the biggest cheerleader of at least the mismatched look. But we can't bring ourselves to champion the trend. Our consciences won't let us. For the same reason, we can't come out clapping for the single-earring look either.
Like much of what shows up on the catwalks during Fashion Week, this funky trend is not likely to last and not likely to make its way very far into the mainstream. We can almost guarantee that any adult woman walking around wearing just one earring is going to be stopped every five minutes to be told she's lost an earring. And those women sporting a mismatched set will be presumed to have half-empty flasks of whisky stowed in their purses.
In general there was a fair amount of emphasis on asymmetrical looks—particularly with the hemlines of skirts—at this month's Fashion Week. It's a nice look, but we think it should stay below the neckline. What do you think?