The hum of lawn mowers and budding of leaves and flowers are here! We made it! Finally green is everywhere. It's even the color of the birthstone for May, emerald. With the many celebrations that happen during May, including Mother's Day, graduations, and of course those May birthdays, we want to talk a bit about why emeralds are a great choice for celebration gifts:
There are only four gemstones in the world that qualify as precious, and emerald is one of them. (The rest are diamonds, sapphires, and rubies.)They qualify as precious because of how hard and rare they are. All other gemstones are semiprecious.
Emeralds have high brilliance and fire. "Brilliance and fire" may sound like ad-speak, empty words that just sound pretty. They're not. In the jewelry world, fire refers to a stone's tendency to split light into spectral colors. Brilliance refers to the amount of light the stone reflects out of the crown to the eye.
Emerald is a versatile color that pairs well with other stones, complements nearly all skin tones, and looks good with any precious metal. And it's often cut in—you guessed it—emerald cut, a classic cut that has remained consistently popular among women for decades.
Because emeralds have such high brilliance and fire, they're awesome in open settings that allow light to pass through. Whether you're shopping for a birthday, Mother's Day, or graduation gift, we can help you find that setting and that piece that really show off the brilliant green of en emerald. Stop by our store to take a look. And don't forget we have a great promotion going this month—a 25-minute massage at Elements massage with any $100+ purchase—so you can get her two great gifts with one purchase!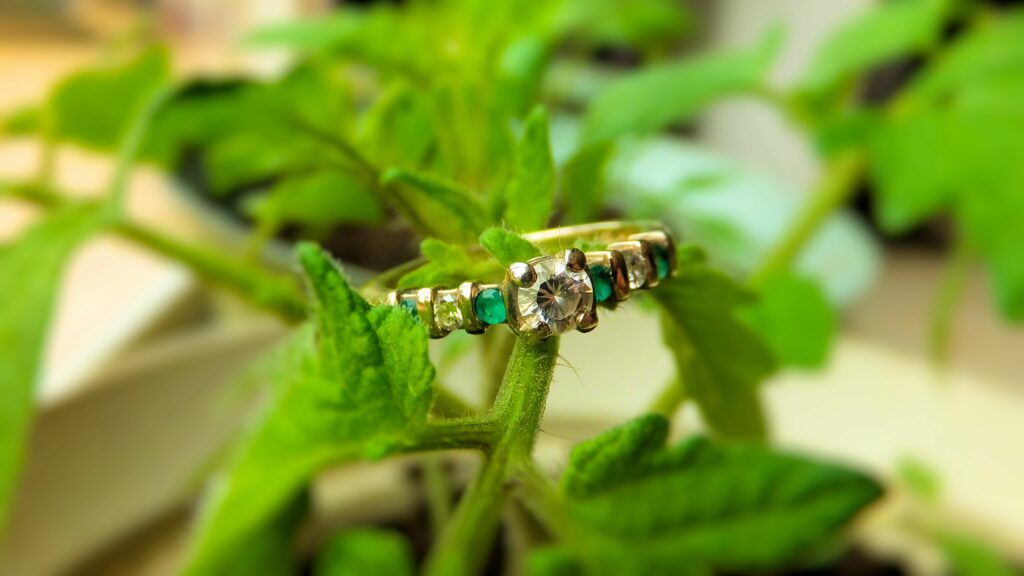 P.S. Got a Packers fan? While we do carry a line of Packers-themed jewelry (as well as UW/Badgers jewelry), a really fun way to honor a Wisconsin girl is to buy her a different kind of green and gold—an emerald paired with citrine!