Only 2 more days to vote!
We're proud of our local children's hospital, and we want to help it thrive. You can help make a dramatic difference, with just a few little mouse-clicks.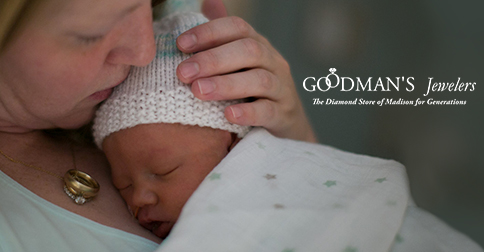 At just seven years old, American Family Children's Hospital (AFCH) was recently ranked among the top 50 pediatric hospitals in the nation by U.S. News & World Report. What we think speaks loudest about the hospital is the fact that every one of us here knows a family whose life has been touched by its very presence in our community. Neighbors, friends, colleagues—you, too, probably know someone whose little one has been treated or healed at AFCH, whether you live in Madison, all the way Up North, or all the way down to Monroe.
Hospitals like this one don't grow on trees, and they don't thrive without the support of the community. That's why we're excited to announce that Goodman's has again nominated AFCH for a $10,000 grant from Jewelers for Children. This national nonprofit, founded by the jewelry industry about 15 years ago, serves to help children in need. One way it achieves that is by issuing ten $10,000 grants every year to charities nominated by member jewelers. The voting public on Facebook decides who wins. (Ahem, that's you.)
To cast your vote:
• Visit http://ow.ly/CklMu
• Like the Jewelers for Children Facebook page
• Click on the "Local Grant Program" link
• Scroll down to the American Family Children's Hospital logo and click the vote button below
• Scroll to the bottom of the page, enter your email address and click the submit choice button
After you vote, use the buttons at the top of the page to ask your friends to vote for American Family Children's Hospital, too. Voting is open from October 6-19. The top 10 vote-getters will receive the grants.
It takes just a second, but the reward is so big: AFCH won the grant last year with the help of our community, and we'd love to help them win again!