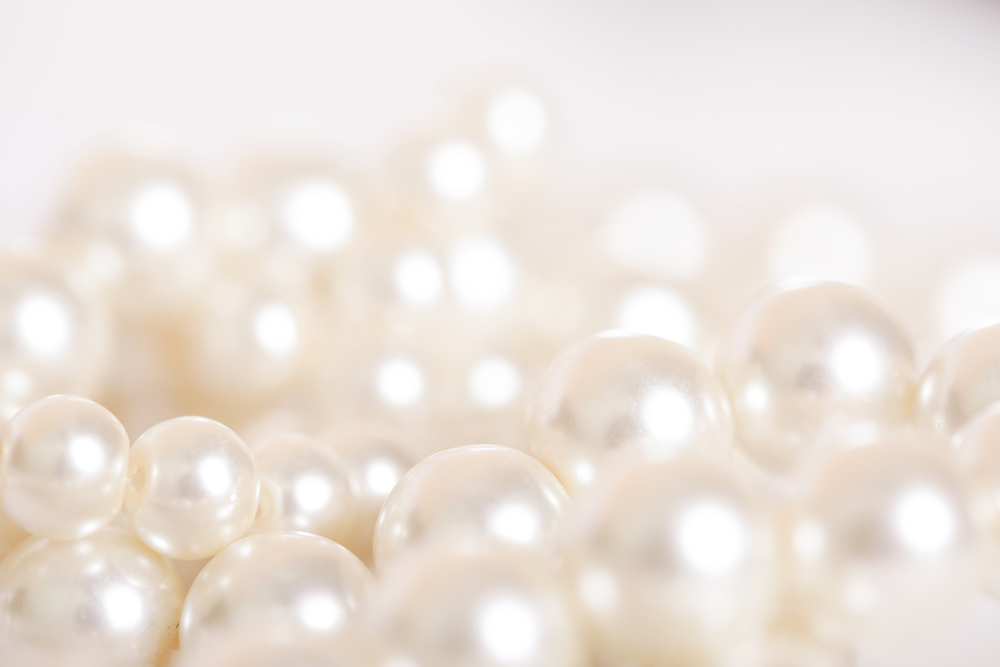 Slightly imperfect in shape, a lentil-sized pearl glints from within a bezel setting. It looks like a tiny egg in a nest. The delicate band is a ropey, yellow-gold, peppered with small diamonds the size of freckles. Its soft curves touch against another dainty circle of gold, the wedding band half of a truly unique bridal set.
At a coffee-shop counter on the west side, the cashier reaches across to give a customer some change. "What a pretty ring!" the customer says, pausing to touch the cashier's hand. "What is that?"
"That's a Mississippi River pearl," the cashier says. "My husband bought it for me because it comes from our favorite fishing spot."
Good job, husband. That's how to do a meaningful wedding proposal, and what a find!
Yes, Wisconsin Makes Pearls
Many people don't realize that not all pearls come from oysters. Fewer realize that right here in Wisconsin's own backyard, there are pearls being made by the mussels of the Mississippi. These river-pearls are prized not only because of their natural, free-sculpture shapes but also because they're becoming increasingly hard to get: Harvesting them has been all but outlawed in recent years thanks to an invasion of zebra mussels from Europe.
The supply of these pearls may be dwindling, and for the time being, could be finite, but they're still available for sale. We actually offer a number of jewelry items with Wisconsin-origin pearls right here in our store. And we can always special order, as well as custom-design, just about any jewelry piece a customer has in mind. In fact, those custom pieces are often the sort that turn heads, much like the ring on that coffee-shop cashier's hand did.
A Unique Twist on an Easter Tradition
Pearls are an extremely popular jewelry item in the spring, particularly around the Easter holiday. Why not try a twist on the old classic and go for something local, unique, and increasingly rare—yet not extraordinarily expensive? Women who favor a more natural, organic, earthy look tend to take a particular shine to these unique river-pearls. Come see us, and we'll show you how perfectly beautiful their trademark "imperfect" look can be.