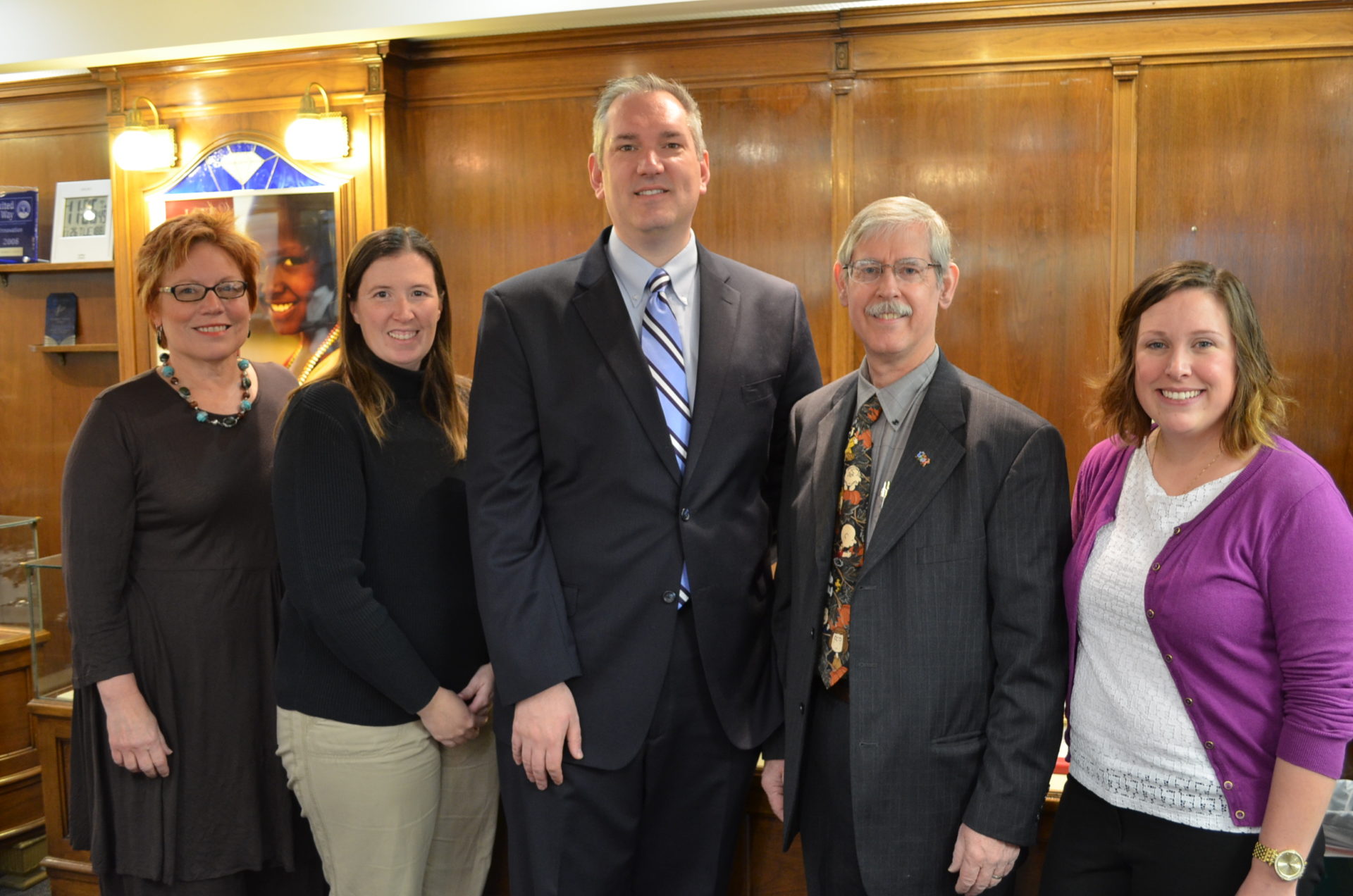 Goodman's Jewelers spent the morning handing out cash to 4 Madison-area non-profits, including $10,000 to the American Family Children's Hospital. That large check came from Jewelers for Children via a Facebook contest the group ran in October. Goodman's Jewelers nominated the children's hospital after the JFC announced their Local Grant Program would fund ten $10,000 grants for local children's charities around the country.
"This was such an easy way for us to support the excellent work the American Family Children's Hospital does for the children in our community," says John Hays, owner of Goodman's Jewelers. "All it took was us promoting the contest on our Facebook page and 1 minute of people's time to vote. This really shows the power of social media!"
Voting on Facebook began on October 15, and concluded on October 30.  More than 18,000 people were motivated to like the Jewelers for Children Facebook page and vote for their favorite, local charity.
Goodman's also gave a check for $1,228.80 to Gio's Garden, a local non-profit that provides respite care to special needs children, $1,042.68 to The Goodman Community Center, Madison's community resource facility, and $925.13 for Coaches vs. Cancer, a collaboration of coaches in Wisconsin that raises money for the American Cancer Society. This money was raised during Goodman's Jewelers 80th Anniversary Celebration at the beginning of October.
"Irwin and Bob Goodman began a tradition of giving back to the community they loved because of all that Madison had given them," says Hays. "I am continuing that tradition because Madison continues to give so much to us and the families that call this area 'home'."