One of the most common fears men have about proposing isn't that the girl will say no. It's the fear of being on stage for the proposal. These days, there's a lot of pressure to put on a production when proposing. Stage fright, or public speaking, is our culture's most common fear. That means it's more common than fears of heights, insects, deep water, and even death!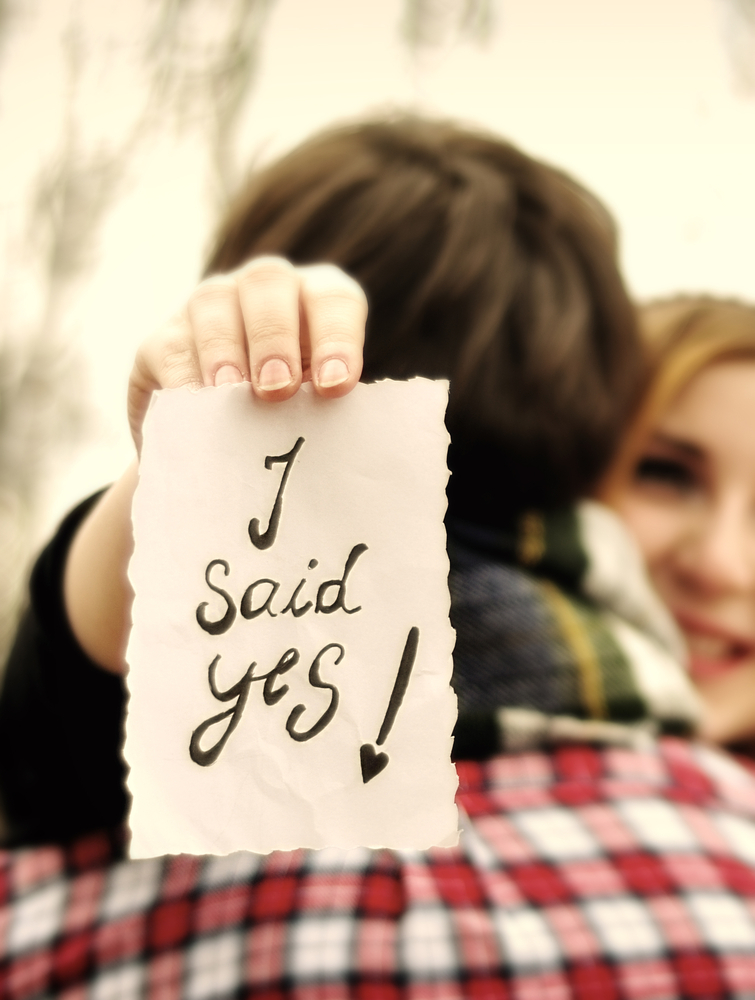 When Robert came to us looking for a special engagement ring, we could see he was suffering from a fear of the fear. As he explained it, putting on productions really wasn't in his DNA. He felt troubled about that, especially because he was fresh from a proposal-video bender on YouTube. How could he propose to his girlfriend, Dana, in a way that made her feel really special?
Picking out the ring seemed to come kind of easy for Robert. He said Dana had always been especially admiring of two engagement rings: one worn by her aunt and one worn by the owner of her favorite coffee shop. He didn't know the names for the cuts or settings, but he was able to look through our displays and find several rings that had elements of her aunt's ring. And he'd snapped a picture on his phone of the store owner's ring! We were able to help him use these ring designs as a springboard to come up with the perfect ring for Dana.
Dana was bowled over when she got the ring. She said it meant so much to her that he'd been taking mental notes whenever she complimented another woman's ring.  "Every time I said, 'I just love your ring!' or 'Is that an heirloom?' he was apparently paying more attention than I knew!"
One of the great things about Robert and Dana's engagement story is that he took all that stage fright and channeled it something good. He didn't feel confident he could create a proposal experience that made her feel special, so he worked that much harder to find a ring that would make her feel special. He chose one that would show Dana better than "any old solitaire" how important she is to him.
In case you're wondering, Robert popped the question on bended knee, at the end of a date, and by asking, "Will you marry me?" It wasn't an original production. It was a traditional one. Dana loved it. She said she doesn't know anyone her age who's gotten a classic, bended-knee proposal like that. "It was like something out of a movie," she said.  Maybe traditional is the new unique!