Our iconic jewelry store offers the finest in gemstone jewelry, from cocktail rings to bangles to mother's pendants set with birthstones. Many customers are even buying colored gemstone engagement rings. If you can dream it, you can find it.
Some of the most popular jewelry in our store comes from the CỌLORE line. This line has a distinctive look that tells you it's a CỌLORE, with high-quality gemstones set in sterling silver either with or without gold accents. CỌLORE is also known for offering the richest colors in the purest stones from around the world. There's a CỌLORE piece for every taste and occasion. We invite you to look at the line or take the CỌLORE Find Your Color Quiz.
Most jewelry stores make an effort to share where and how their diamond jewelry is sourced—for example, whether it's fair trade and conflict-free. You hear much less about gemstones, but not here at Goodman's. In our jewelry store, we not only offer conflict-free diamonds but are also proud to offer Fair Trade gems from Columbia Gem House. These gemstones are brought from mine to market adhering to strict standards for environmental and social responsibility. You can truly buy with confidence and conscience.
There are a million reasons to give that special someone the gift of jewelry. And with gemstones, just because is always enough. Visit our store, and we'll help you bring sparkle to that special someone—or even pamper yourself with something beautiful!
Chatham Created Gems – To view the Chatham Created Gems collection click here.
Gemstone of the Month:
June's Birthstones ~ Pearl & Alexandrite
Long known as the "Queen of Gems," the pearl possesses a history and allure more compelling than any other gem. In fact, a beautifully matched strand of natural pearls is a treasure of incomparable value.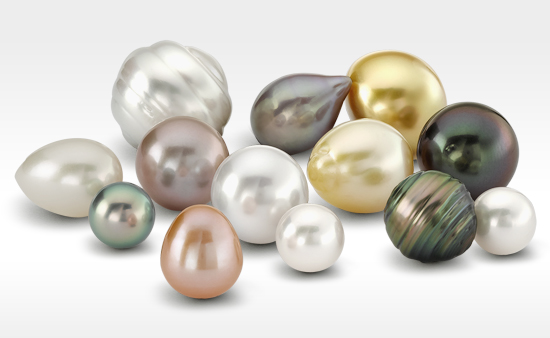 Given the incredible rarity of natural pearls , today's cultured pearls combine the beauty of nature with the genius of man to create an organic gem available in a wide array of styles and prices.
Alexandrite is an extremely rare gemstone and a fairly modern one to boot. It does not share the ancient history and lore of most other gems due to the fact that it was first discovered in the 19th Century. The name Alexandrite comes from the fact that the gemstone was first discovered in the emerald mines near the Tokovaya River in Russia's Ural Mountains in 1830, on the day of Prince Alexander II of Russia's birthday.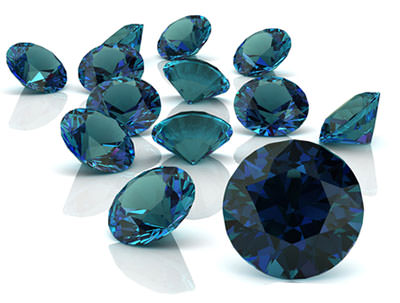 The story of the stone's discovery goes like this: Miners were working alone in the mountains one day, collecting emeralds. One miner gathered some stones, which looked like emeralds and took them back to the camp at the end of the day. But in the light of the campfire, the stones shone a brilliant shade of red! The miners were perplexed. When morning came and they saw that the stones were green again in the light, they realized that they had found a new and mysterious gem.
To learn more about Gemstones click here.