Our iconic jewelry store offers the finest in gemstone jewelry, from cocktail rings to bangles to mother's pendants set with birthstones. Many customers are even buying colored gemstone engagement rings. If you can dream it, you can find it.
Some of the most popular jewelry in our store comes from the CỌLORE line. This line has a distinctive look that tells you it's a CỌLORE, with high-quality gemstones set in sterling silver either with or without gold accents. CỌLORE is also known for offering the richest colors in the purest stones from around the world. There's a CỌLORE piece for every taste and occasion. We invite you to look at the line or take the CỌLORE Find Your Color Quiz.
Most jewelry stores make an effort to share where and how their diamond jewelry is sourced—for example, whether it's fair trade and conflict-free. You hear much less about gemstones, but not here at Goodman's. In our jewelry store, we not only offer conflict-free diamonds but are also proud to offer Fair Trade gems from Columbia Gem House. These gemstones are brought from mine to market adhering to strict standards for environmental and social responsibility. You can truly buy with confidence and conscience.
There are a million reasons to give that special someone the gift of jewelry. And with gemstones, just because is always enough. Visit our store, and we'll help you bring sparkle to that special someone—or even pamper yourself with something beautiful!
Chatham Created Gems – To view the Chatham Created Gems collection click here.
Gemstone of the Month:
December's Birthstones ~ Blue Topaz, Blue Zircon, Tanzanite & Turquoise
While the most common birthstone for December is Blue Topaz. December has plenty of other birthstones that are some times not as known.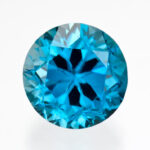 For instance Blue Zircon, which has been a talisman for travelers for decades.The fire or brilliance that zircon displays can rival the fiery brilliance of a diamond
Another gemstone is Tanzanite, one of the newer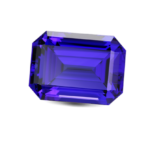 gemstones on the block. Tanzanite was discovered in 1967 and has catapulted to popularity in a very short time. Tanzanite's hues range from blue to violet to purple, few gems can rival tanzanite's depth of hue and purity of color.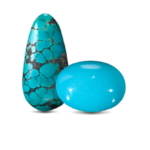 Turquoise has a much longer history, dating back 7,000 years. Native Americans believed that if affixed to a bow, the arrows would always hit their mark. The stone is reputed to bring happiness and good fortune to all who come in contact with it.
To learn more about Gemstones click here.