"I loved the ring, because of all it symbolizes and because he chose it for me, but…"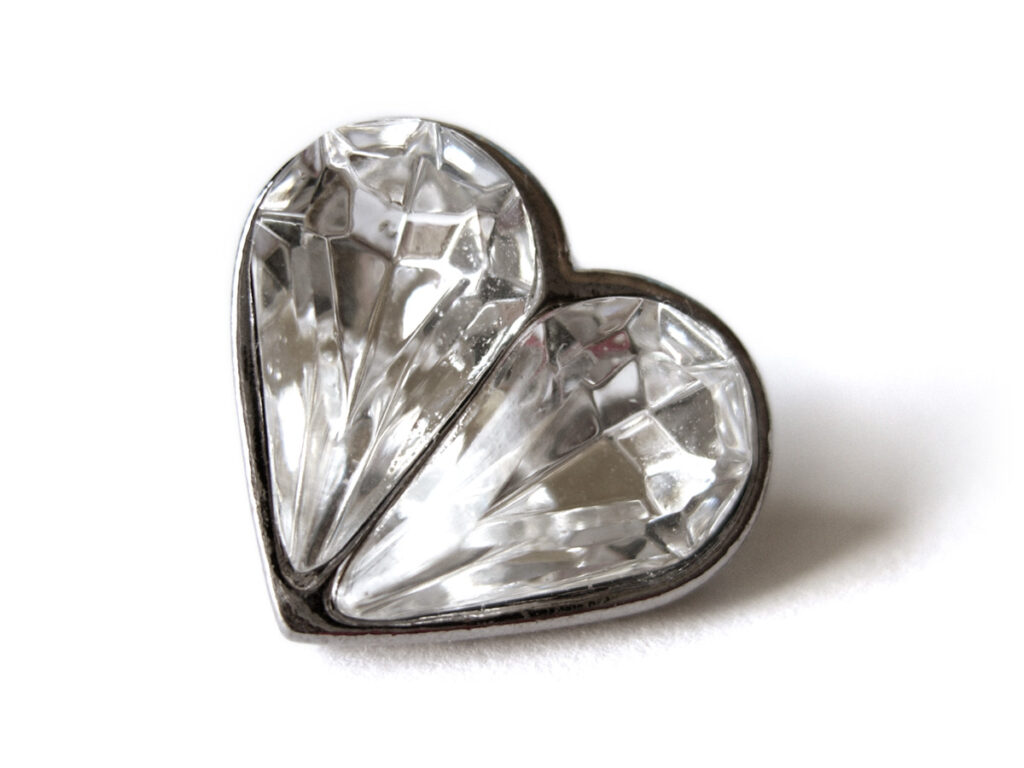 How do you tell the person you love that you're not keen on the engagement ring or they chose for you?
Just as a ring that doesn't fit your finger can be resized, a ring that doesn't fit your style can be reset. Don't stress about hurting someone's feelings over it. Instead look at the big picture: In our store, the primary concern people have when shopping for an engagement ring—along with cost—is finding a style their fiancé-to-be will love. They will agonize for hours, days, weeks, or even months, trying to find a ring that's a good fit in every way. That doesn't mean they'll be crushed if they miss the mark. It means they badly want you to be happy with your ring. That's the takeaway, so run with it!
Even if you loved the ring when you first got it, maybe your style has evolved or the style of the ring has become dated. Maybe the setting is objectively beautiful but looks clunky on your small hand. Maybe the diamond is simply perched too high or low for your taste or lifestyle. Whatever the reason, there's no need to feel guilty about making your ring fit your style.
But what if it's an heirloom?
Gulp. Yes, things can get a little trickier if you want to reset an heirloom ring. There is obviously some sentiment attached to the ring and a great deal of symbolism (as in: My family trusts and accepts you!). You'll have to figure out whose sentiment it is and how deep it runs. Who cares if some third cousin twice removed really feels an emotional attachment to your ring? But if your mother-in-law has the sentimentality, better pump the brakes and find out if it's the stone, setting, or both that matter to her. With heirloom jewelry, we just caution people to make sure that resetting it won't do damage to relationships. Be especially careful if you're resetting a ring that belongs to someone who's still living. There is real potential for hurt feelings there!
What are your options?
They're too many to name. Working with a jeweler, you can find one right for you.
Ideas to mull:
If your diamond has a slightly yellow cast, try moving it from a yellow gold setting (which exaggerates the yellow cast) into a white gold or platinum setting.
Consider replacing accent diamonds with colored gemstones. Rubies, emeralds, or sapphire are especially popular, but most important is finding a gemstone that means something to you. For example, are you a breast cancer survivor? Why not add pink tourmaline?
Consider how safe or practical your setting will be. A rock climber, for example, might do better with a bevel-set as opposed to a prong setting because it's less likely to catch on things.
Incorporate stones from another piece of jewelry that holds sentimental value to you.
Talk with a jeweler about what's possible with the number, size, and cut of stones you have in your current ring. You could discover great designs you hadn't considered, and rule out those that just won't work.
Remember, it's your ring on your finger for the rest of your life. It's okay to have an opinion about the way it looks—and okay to make a change!