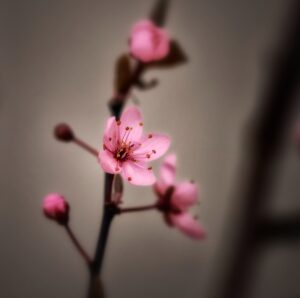 So many things are going to be changing this month. The snow is withering away, the days are getting longer and spring officially begins on the 20th. Maybe there has been a new relationship blossoming in your life that you're ready to take to the next level, or perhaps you're celebrating a special milestone. Whatever the occasion, Goodman's Jeweler's is all about celebration!
Part of the Goodman's experience is our location, downtown Madison, and as the weather warms, things really come alive down here. We offer a jewelry selection that's as diverse as the crowds that flock to the State Street area. It's our hope that once you come to Goodman's you'll feel right at home. Part of the Goodman's experience is the ability to get a completely custom design. When you get that engagement ring or piece of jewelry that reflects what you were dreaming about, you won't be able to hold back the excitement.
So this spring as beautiful blooming flowers emit an array of radiant colors and love starts to bloom in your life, celebrate it with jewelry that is just as magnificent.
Diamonds are dazzling but don't forget about gemstones! They can add so much vibrancy and depth to any design. No matter what your budget is, or how unique your vision of design is, we'll make sure the jewelry you get will be celebrated for generations.