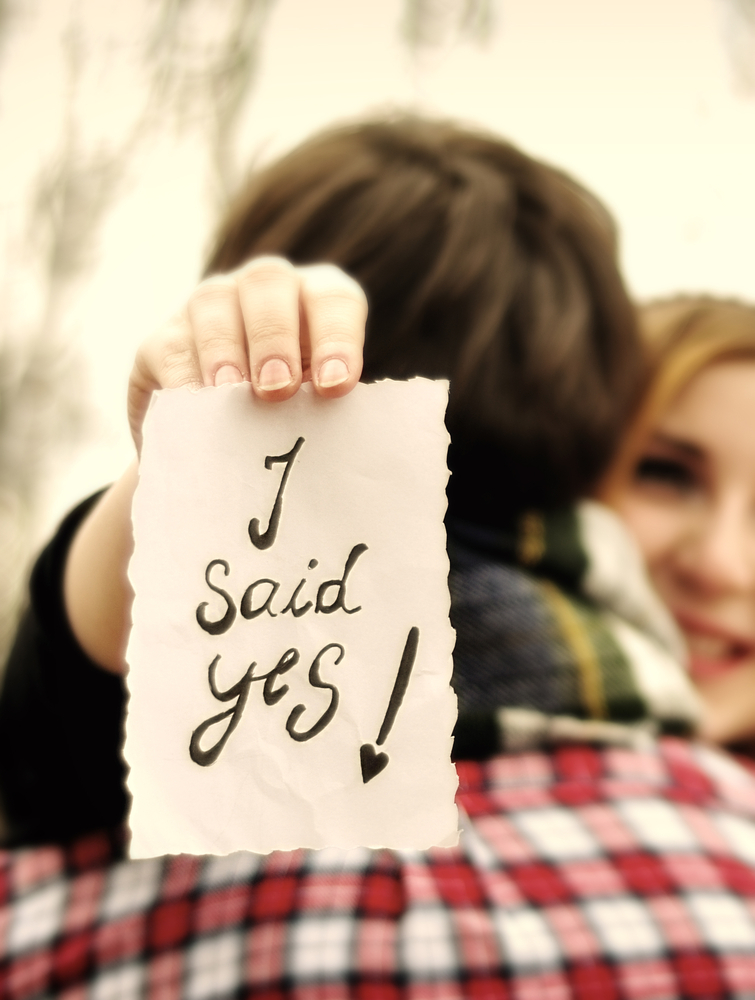 When it comes to the internet and shopping for engagement rings, there are some pros and cons. You can certainly learn a lot about jewelry without having to actually walk through a store. However the internet is not the best place to buy your diamond, for several reasons.
We do recommend that you take some time to explore styles and fashion together online. The internet is packed with all kinds of different designs and styles. Take lots of notes and enjoy your time together doing the research because there are so many options out there. Doing this together will help you both decide which ring is right for you.
The internet is a valuable tool to collect information about all elements of an engagement ring, but it is not the best place to buy one. Too often, stores online get away with selling an inferior product because the customers don't get to feel and see the jewelry up close and personal. When it comes to your engagement ring, don't spend your hard-earned money on a ring or a diamond that you haven't seen in person and held in your hand. That is just setting yourself up for disappointment and frustration.
The problem here is you cannot see if the diamond is really exciting with all the fire and brilliance it should have if all you can see is a (potentially altered) image online. Holding a diamond in own your hands is the only way to really experience its beauty. From the way it sparkles and shines, to the size and shape, you just cannot get that "wow" from an online photo.
In a brick and mortar store like ours, with a goldsmith on site, you can select your center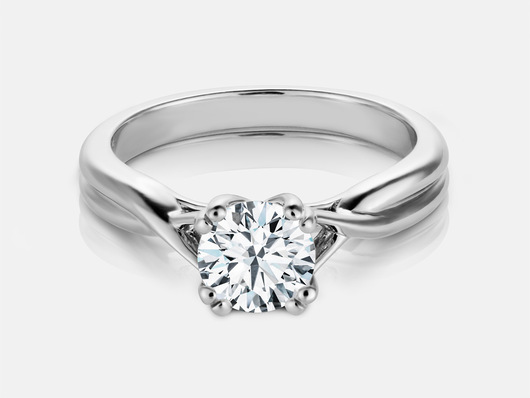 stone and ring mounting, and you can meet the person who will set your stone and size the ring to your finger. We can personalize your experience and give you a ring you will be proud to wear for the rest of your life.
Make sure you're navigating the internet carefully. There are a lot of websites with all kinds of information. If you want the straight scoop, go to the to review the technicalities on diamonds. Here are some other resources that will help make the ring buying process go a bit more smoothly.
The GIA and AGS grading laboratories are the two most respected in the world when it comes to grading diamonds. If colored gemstones are her thing then check out the AGTA or American Gem Trade Association. You'll feel a less stressed and more powerful with all the knowledge you gain from these sites.
Remember that you can only tell so much from a diamond report. For example, sometimes a smaller stone is cut more beautifully than a larger one, all other factors being fairly equal. All diamonds are unique and you cannot know which one you will be proudest to own until you see them in person at a brick and mortar store.
It's said that most couples will spend an average of 2 to 3 months cruising the internet before actually stepping foot in a store. So take your time and when you're ready so are we!