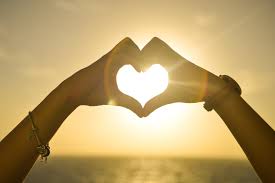 Not every couple celebrates their love with a sappy quote. Sometimes it's put best in your own special way. Simply said it does have great meaning but love is so vast, and so are the ways to profess it. How each person receives love is different as well. Saying "I love you" comes in many different forms…
Watch a sunset or sunrise together
Call your parents and thank them for something specific they've done for you
Set up a media free day/evening so you can full focus attention on a loved one
Revisit a first date or a first meeting place
Make a handmade Valentine's Day Card
Handwrite a letter
This list could literally go on forever but there might be unique things about your relationships that spark a different version of your own. If you put in some time and thought you really can't lose.
At Goodman's we enjoy hearing all the love stories that come out this time of year. We encourage you to stop in and tell us about the love of your life. We want to make sure you get a gift that can match the depth of love you have for your significant other.
Whether you're proposing this Valentine's Day, or you're continuing to fan the flame of your long standing relationship, we know we can help you get the right kind of jewelry. Also going on at Goodman's THROUGH THE 29TH of February, you can get 29% off wedding bands when you purchase your engagement ring! Whatever your Valentine's Day plans are this year we would love to be part of them!